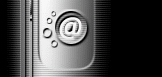 NFL 2003 Mock Draft
by Ice Cream Jonsey
1) Cincinnati Bengals

How they got here: A decade-plus of laughable incompetence. Mike Brown is the worst general manager the sport has seen in the last twenty years, and remains in power only due to the minor detail that his old man owns the team. Brown cannot draft, has a negative effect on motivation, and is too stubborn and stupid to realize these things and distribute power correctly. His decision to hire Marvin Lewis ranks as probably the best decision he's made since he has sunk his filthy, Cthuluian tentacles into this poor team, but it was also ridiculously obvious. Ideally, Lewis will be worrying about who to take, and Brown will be relegated to worrying about the most dramatic way to commit suicide for the good of the franchise before opening day.
Selection: Carson Palmer, Quarterback, USC. The theory generally is, if you've fucked things up so badly that you're drafting first overall, you might as well pick a franchise quarterback -- the money isn't changing if you grab a guard or a safety, and quarterback is really the only position along with defensive end that can justify the expense. The Bengals' QB situation has been a freaking sideshow over the last ten years, and Lewis is
intelligent enough to realize that he's in this for the long haul and Palmer holding a clipboard for a year is actually the best way to develop him. UPDATE: The Bengals signed him to a deal. I'm batting 1.000 so far.
---
2) Detroit Lions

How they got here: Recent incompetence, as opposed to a decade-plus of it. Detroit's been viewed as a shithole with no direction. So GM Matt Millen has had to overpay for average players like Bill Schroeder, Az-Zahir Hakim, and (to continue the trend this year) Dre' Bly or Dre' Bly's doppelganger. Overpaying for garbage has limited their ability to give the team the rich overhaul it has needed -- though passing twice on halfback Clinton Portis last year didn't help either. There's a light at the end of the tunnel, however, and although Millen has been terrible so far as GM, the light is not the, ah, C-Train: it's instead Steve Mariucci, who was run out of San Francisco due to politics and not incompetence. Mariucci (who will probably be completely running this team in all facets within two years) has already stated at least once in a bit of a slip that Charles Rogers is their man, and hopefully he can provide some input for the rest of the draft as well.
Selection: Charles Rogers, Wide Receiver, Michigan State. There's a very good chance that Rogers will eventually become a team captain. This is not an unreasonable expectation for anyone taken #2 overall. The question that the Lions have to ask themselves is, if the coach of the team gives a captain instructions to take the wind and not the ball in overtime, will the player selected here extend two middle fingers to said coach, run out
to mid-field, and take the ball anyway? That player was not in the organization last year when Marty Mornhinweg did just that, so Rogers justifies his draft position if he does nothing more than start a player revolt over stupid fucking decisions you'd return Madden 2003 for making.
---
3) Houston Texans

How they got here: They're just an expansion team, and in fact, drafting third is a testament to how hard they fought last year. The NFL grants extra picks to their new teams, but there should be a rule to the effect of quot;if you get beat by an expansion team in their very first year, they get your first rounder." Giant fan still got to see playoff football and wasn't punished nearly enough for losing to these guys.
Selection: Andre Johnson, WR, Miami (Florida). Jordan Gross would be a great selection here as well, it just comes down to whether or not Tony Boselli is going to play next year. David Carr was sacked an NFL record 76 times, and if Boselli really is done, then Gross should be the man. Johnson, however, provides the kind of explosiveness that was sorely lacking last year in Houston (again, not that such a thing is unexpected: they are still getting their act together and making solid progress).
---
4) New York Jets (trade with Chicago)

How they got here: (The Jets traded two of their first rounders to the Bears the Friday before the draft to move up. Here's what I've got to explain why the Bears were picking here:) The Bears are at #4 mostly due to injuries -- they were running without their best guys for almost the entire season, sans Urlacher -- but also due to the tougher schedule thanks to the 13-3 record they put up the year before. The JV High School field that was evidently designed by the guy who put together the map room in Tanis that Indiana Jones found (in so much that the place seemed to be in direct alignment with the freaking sun, eh Leon Johnson?) didn't help either. But the Bears are headed back to a newly renovated Soldier Field this year, so that at least won't be a problem.
Selection: (Back with the Jets now) DeWayne Robertson, Defensive Tackle, Kentucky. Actually, I am a bit baffled as to who the Jets traded up for at this point. But he would seem to be the guy who's slotted for the fourth spot...
---
5) Dallas Cowboys


How they got here: They've got no skill players left, for one. Troy Aikman could walk into minicamp in all his concussed glory and be the undisputed #1 QB. The Cowboys have tried everything to replace WR Michael Irvin -- trading two first round picks for Joey Galloway didn't pan out, and neither did acquiring Raghib "Rocket" Ismail. Antonio Bryant was a great pick for them last year, and of all the receivers on their roster (Terry Glenn was also added -- forget about the new TNN, the Cowboy receiving corps are the real experts in drama) he's the most likely to produce in a meaningful way in 2003. The fact is, the Eagles, Redskins and Giants are simply much better than the Cowboys, and they will not make the post-season until they can win more than a single division game. Bill Parcells is currently scaring the living shit out of everyone on the roster, as that's his "thing" but the Cowboys can best help themselves by getting some more players that can put some points on the board.
Selection: Byron Leftwich, QB, Marshall. Leftwich has had enough fractures to his left leg that if the NFL doesn't work out he's got a good future ahead of him fighting Bruce Willis when M. Night gets round to making his "Unbreakable" sequels. That's the downside, but he's also much more talented than any QB the Cowboys have. A swap of this spot with New Orleans might actually make the most sense, as the Saints are quite high on Terrence Newman, and the Cowboys could still get two guys who could help them at #17 and #18.
---
6) Arizona Cardinals

How they got here: A combination of some poor first-round drafting over the years (Thomas Jones, Andre Wadsworth), a GM who was in over his head in Bob Ferguson, an owner who simply does not give a damn and divisional relocation that has them going up against the Rams and Niners twice a year. With Jake Plummer and David Boston leaving without getting a goddamn thing in return, it's going to get worse before it gets better for Arizona.
Selection: Terrell Suggs, Defensive End, Arizona State. Their plan of attack from year to year is about as predictable as Bowser's. Much in the same way that he's still trying to rape that Princess, Arizona is going to try to rebuild their interior lines. Jimmy Kennedy is also a possibility here -- much like last year, there will be a bunch of DTs that go early. Suggs has seen a strong decline in his stock after a couple of poor workouts, but he's still the best end in the draft. (It's unfortunate that running a forty yard dash in 4.9 seconds rather than 4.7 will get your workout deigned "poor" by a bunch of chuds on an Internet video game site, but them's the breaks, Terrell.)
---
7) Minnesota Vikings

How they got here: They can't play any defense and their rookie coach performed like a rookie coach. Announcing to the entire league that you have a "Randy Ratio" and that your entire gameplan involves getting your #1 receiver and only your #1 receiver the ball only works on those franchises that honestly can't run with the guy. There were a few teams like that, but not nearly enough. Their follies at the draft last year didn't exactly help things either -- Dallas owner Jerry Jones had completed a trade with the Kansas City Chiefs and left them no time on the clock to go make their pick. Hahahah, that Jerry, what a prince! The Vikings had an opportunity to leapfrog ahead and take DT Ryan Sims before the Chiefs knew what happened, but the guy entrusted with running the card up to the commissioner got sidetracked by something, and the Chiefs got Sims instead. Of course, the funny part was that Sims was a irritatingly lazy toad who signed late and had no impact on the season whatsoever, surmounted in such mis-adventures only by the guy that the Vikes actually took, Bryan McKinnie.
Selection: Terrence Newman, Cornerback, Kansas State. The Vikes still do need a defensive tackle, and will surely grab one if Newman is gone due to somebody else trading up and grabbing him.
---
8) Jacksonville Jaguars

How they got here: They got a bit older and ran into a little cap trouble before the season started. Additionally, some of the players probably began to tune out former coach and GM Tom Coughlin, who was let go during the off-season. Unlike some of the perennial losers drafting in the top ten, this is a temporary stop for Jacksonville.

Selection: Kyle Boller, QB, Cal. The Jags really aren't far from a return to the playoffs, but having to struggle when Mark Brunell misses his obligatory couple of games each year isn't going to help things. Provided that
Brunell doesn't all of a sudden make it through a complete lineup of games, the Jaguars will be in a position that allows them to begin developing their quarterback of the future with real playing time, without necessarily having a
vicious battle for the top spot.

---
9) Carolina Panthers

How they got here: Probably due to the football gods smacking them around when they got cocky over their 3-0 start, really. Their best player (rookie DE Julius Peppers) was ridiculously suspended due to taking ephedrine (I'm on it right now just getting this article written, for Christ's sake -- it causing the best rookie in the NFL last year to miss four games is fucking retarded. Luckily, Barbie and Stew do not care what their writers take while whipping the thousand monkeys, so I will not be suspended. This also means that they would be better commissioners than Paul Tagliabue in some respects, the effects of which are left as an exercise for the reader). They also had nobody on offense worth a good goddamn -- their one explosive player, Steve Smith, was benched for a game for beating the shit out of a teammate.



Selection: Jordan Gross, Offensive Tackle, Utah. The Panthers signed Jake Delhomme to a very intelligent and friendly deal in the off-season. Giving him this tank to protect his back is a smart move, and this is about where you need to grab your franchise left tackles in the draft anyway.

---
10) Baltimore Ravens

How they got here: By all rights they should be drafting at #2 or #3. They're not because they've got an enormous amount of fight in them. There is a lot of sideshow that goes into being a Baltimore Ravens fan (they are
essentially the relocated Browns franchise, there was all that drama regarding the death of Johnny Unitas during the season, they are owned by hate cuntpunch Art Modell) but they performed at a level that their fans can be proud of.



Selection: Marcus Trufant, CB, Washington State. Chris McAllister is currently their best cornerback, and he is fucking insane. The Ravens did everything right in drafting and developing him, but it doesn't matter because the guy is absolutely shithouse bonkers. Getting thrown off flights, chucking helmets around -- he's nuts. Trufant is not only a solid player, but will give them a bit more leverage if they want to negotiate with McAllister on a
long-term deal, or a replacement if they want to ship his ass out of town and make him somebody else's problem.

---
11) Seattle Seahawks

How they got here: They've been 7-9, 8-8 or 9-7 for what seems to be ever. So they are here, because that's where finishing at the tail end of the middle of the pack happens to be this year. The fact that they had a run defense that could best be represented by a bunch of faggot Spaniards waving red hand towels at bulls prevented them from ever being anything more than harmless.



Selection: Jimmy Kennedy, DT, Penn St. Hey, remember that Penn State guy that came out recently and made a great pro? Yeah, me either. But if Kennedy gets 12 sacks this year, he'll have surpassed former Penn State alum Courtney Brown's totals for his entire career. So he's got that going for him. Which is nice.

---
12) St. Louis Rams

How they got here: Kurt Warner and Marshall Faulk got hurt. Mike Martz can't coach or draft. They started off 0-5. They never got a #3 receiver to replace Az-Zahir Hakim. Phenom Marc Bugler replaced Warner, did a great job... and then got hurt as well. Everyone on the offensive line decided that blocking was really for faggots. Etc.



Selection: In theory, they solved their blocking problems by adding Kyle Turley, though they do still need to get Orlando Pace to come down from his demand of a $23 million signing bonus -- Pace could be asking for that amount in a game of "Better than Life" and would still have Rimmer and the Cat looking at him like he's a smegging botard who found a way to ruin pure, imaginative fantasy. Taylor Jacobs, WR, Florida would be the kind of player the Rams could use, as the corners are already gone -- the Rams can just as easily go back to outscoring teams as they could attempting to beef up on defense.

---
13) Chicago Bears (trade with New York Jets)

How they got here: This is really the Redskins' pick. The Skins are picking here because their new head coach Steve Spurrier couldn't find a quarterback last year. He tried. Oh, he definitely tried. He tried 'em all. How Tony Banks didn't get a call is one of the great mysteries of the NFL. But anyway, the Skins now have Super Bowl Champion Rob Johnson (and that is a phrase that, frankly, isn't one that I ever expected to ever say) and grabbed like 80 Jets this off-season to help him out. One was a free agent (Randy Thomas, who will help shore up the guard position, but then, so would one of those orange traffic cones that are so popular with beer and the college kids these days) one was grabbed in exchange for a fifth (RB/KR/PR Chad Morton) after an arbitrator decided that the Jets didn't match the language of the offer sheet that Spurrier had him sign (the arbitrator had season tickets to the Redskins, by the way) and the last was Laveranues Coles -- the Jets tendered him at a level that forced Washington to give up their first for him. Which they did.



Selection: Anyway, the Bears now have the pick. William Joseph, DT, Miami (Florida). What the Bears really need is a medic, but I don't think you need to spend a pick on one of those. A coach that's okay with the thought of throwing the ball downfield more than once a game would be a big boost towards grabbing a quarterback at some point, but Dick Jauron is still in charge, so no.

---
14) New England Patriots (trade with Buffalo Bills in 2002)


How they got here: Buffalo would be picking here, but they traded this pick to the Pats for QB Drew Bledsoe. Buffalo actually improved a great deal from where they were last season (the 4th worst team in the league) -- kicking off properly had something to do with it, but a quality QB and an ability to score almost at will made up the bulk of their improvements.



Selection: Boss Bailey, Linebacker, Georgia. The Pats can go in several directions here -- they could use Larry Johnson at halfback, Jerome McDougle at DE... their linebacking corps is getting older and slower, though, and Bailey can help out trying to drag Ricky Williams down twice a year, as certainly none of the other Pats linebackers were doing very well with that.

---
15) San Diego Chargers

How they got here: They melted down at the end of the year. Like they always do. Back on OMM, we were laughing at what a mismatch Chargers-Jets was back in week nine. (Well, I was laughing, anyway.) The Chargers never recovered from the absolute pasting the Jets gave them. That this team missed the playoffs with a 6-1 start is pretty damn sad... of course, New Orleans did it as well, so while it was pathetic, it wasn't unique.



Selection: Kwame Harris, OT, Stanford. The Chargers found that they couldn't really score on anyone at the end of the year. They grabbed David Boston in the off-season to help add some explosiveness. Boston staying off the nose candy and Harris having Drew Brees's back might make it week 11, or even 12, before everybody just melts down and cocks up their chance at a playoff game.

---
16) Kansas City Chiefs

How they got here: Great offense. Priest Holmes was the best fantasy football player in a long, long time, at least until he got hurt at the end of the season. Their defense was about as bad as it gets in the NFL, though. They
added Vonnie Holliday to help the defensive line, but the work on that side of the ball is far from being finished.



Selection: Jonathan Sullivan, DT, Georgia. Jerome McDougle would be okay here, except for the fact that he got arrested last night and that will probably cause him to fall a bit. The Chiefs could go to any defensive position and have it be a "need" pick, though.

---
17) New Orleans Saints (trade with Miami in 2002)
How they got here: Long story. Kind of boring, filled with bad decisions on the part of almost everyone involved. But in 1999, coach Mike Ditka traded his entire draft for the #5 spot where he could grab RB Ricky Williams. He also traded a #1 and a #3 pick the next year. Ditka got canned, as Williams basically couldn't stay healthy and was, right, goddamn crazy. New management comes in, and the first time they get a first round pick they select... well, another halfback, natch. It took a year, but they were eventually able to deal Williams and his baggage to the Miami Dolphins for a first round pick and a second conditional pick. That second pick was to be a first rounder if Williams gained over 1500 yards last year. He got over 1,800, and the Saints got this selection.



Selection: Andre Woolfolk, CB, Oklahoma. The Saints'll probably try to trade up to grab one of the other corners (Newman or Trufant) though.

---
18) New Orleans Saints

How they got here: They completely melted down in the last four games. They had Baltimore, Minnesota, Cincy and Carolina on the schedule and needed to win two games to make the playoffs. Losses against the Bengals and Panthers -- Christ, motherfuckers didn't deserve to even sniff the general vaginal area of the post-season honeypot.



Selection: E.J. Henderson, LB, Maryland. The production the Saints got out of their middle linebacker last year was pitiful. Henderson's an instant starter.

---
19) New England Patriots

How they got here: Initially, they were kicking the crap out of everyone at the beginning of the season. Just leveling anyone who got in their way. The wheels started to fly off at week four with a loss to the Chargers, and they just continued to skid until getting a couple games against the Bills and Bears. All season long the Patriots beat the sort of teams you'd think that the world champs could beat, and lost to everybody else.



Selection: Willis McGahee, Running Back, Miami (Florida). McGahee is the most intriguing player in the draft -- he was definitely a top five selection before he ripped up his knee. He's healed quickly and put together a nice work out earlier this week which demonstrated just how much intensity he has and more, how professional he is. Well at least until there is a mic in front of his face, anyway. New England probably gets by with one more year of Antowain Smith and Kevin Faulk -- McGahee will chase them clear off the field in 2004, if the Pats decide to give him a year to continue to rehab.

---
20) Denver Broncos

How they got here: Everybody was dangerous in their division, for starters, but the Broncos either needed to get their offense a bit better or their defense a bit more stingy -- aside from the two times they played the
Raiders, they were just about one score away in all of their losses. Although, Shanahan admittedly could put together a top-selling comedy album by simply naming his #1 choices in the draft over the years. His job would be a lot easier if he didn't blow it in the first round.



Selection: Eric Steinbach, OG, Iowa. You can't mess up taking a guard this late. They play forever, they come cheap and if you're normally grabbing Willie Middlebrooks and Marcus Nash in the first you at least get value. That being said, with the Bills signing Olandis Gary, Shanahan is down to two world-class running backs, so he probably, in reality, grabs Willis McGahee here if he's available.

---
21) Cleveland Browns

How they got here: Well, on one hand, they made a fantastic goal line stand against Atlanta in the last week to get their 10th victory and make the playoffs. On the other, they had a victory in hand in week one before Dwayne Rudd threw his helmet off and Chiefs kicker Morten Andersen was given a shot to win the game, which he converted. The Browns don't really go out and lose, they go out and experience things like the refs giving teams an extra play at the end of the game (it also happened in a previous loss to Jacksonville two years ago) and so forth. They will probably lose one next year due to a bunch of pink unicorns storming the turf and knocking a game-sealing touchdown pass down with their horns -- who the fuck knows what's going to happen with this team? They are utterly undisciplined but somehow still play their asses off. They may be thugs, but they are great for the NFL.

Selection: Kelley Washington, WR, Tennessee. The Browns have pretty much drafted like shit in the first round as well -- Tim Couch is inferior to Kelly Holcomb, Gerard Warren and Courtney Brown are hardly worth their #3 and #1 overall selections, and William Green took forever to get going last year. Washington is a perfect pick for this team, because not only are they looking for an additional wide receiver (at least, I suppose so -- Kevin Johnson is back on the trading block) but Washington is cocky, arrogant and crazy.

---
22) Chicago Bears (trade with New York Jets)

How they got here: They're here after trading with the Jets. This is their second first.



Selection: Jason Whitten, Tight End, Tennessee. This'll give new quarterback Kordell Stewart a big target -- Christ, that sounds like a horrible cliché. It is, but it's also true in this case.

---
23) Buffalo Bills (trade with the Atlanta Falcons)

How they got here: The Bills saw Peerless Price explode into a top-notch receiver last year. He was also in the last year of his rookie contract. The Falcons let it be known that they had their eye on him -- the Bills slapped the
franchise tag on Price and then worked out a deal with Atlanta for him. The net result is that the Bills get a pick to help address their terrible defense, and the Falcons got a receiver better than they could have otherwise grabbed at this spot.



Selection: Jerome McDougle, DE, Miami (Florida). The defensive line has been a mess for the Bills since Bruce Smith left. He could still walk on and be the best end they have. McDougle got picked up yesterday, but c'mon -- it's not like he's going to get into any trouble in Buffalo, after all, the bars don't close at 4:00am or anything, oh, wai--

---
24) Indianapolis Colts

How they got here: Three game against the Texans and Bengals probably padded their record a little bit. With the addition of new head coach Tony Dungy, their defense instantly got better, but their offense failed to really keep up.



Selection: Kevin Williams, DT, Oklahoma State. Williams has shot up the chart recently, but my gut feeling is that he'll settle a bit when the actual draft takes place. I think the Colts are seeing that their offense is pretty
much set, they just need to have everyone healthy and on-track. Additionally, this would be a great place for a comedy "kicker" selection, what with Mike Vanderjagt making an ass out of himself in the off-season, but you need someone either incompetent or crazy running things to grab a kicker in the first three rounds, and the Colts don't.

---
25) New York Giants

How they got here: Beats the fuck out of me. This is a team that lost to the Texans, for chrissake. I suppose it's mostly due to the fact that Jim Fassell took control of the offense at the end of the year, and they just began beating teams up. By all rights they should be about ten picks lower, because this just isn't a particularly talented team.



Selection: Rien Long, DT, Washington State. The Giants could also really use a wide receiver to help take pressure off Ike Hilliard and Jeremy Shockey.

---
26) San Francisco 49ers

How they got here: They mopped up their division, and otherwise took care of business. The defense which looked so sad a couple years back has been completely retooled. Perhaps they could have been drafting later if former coach Steve Mariucci had played a little less conservatively -- we'll see, as Mooch got canned and Dennis Erickson is probably looking to bury people in response to the humiliating way he left the NFL previously (he basically lost his job because the refs stated that Vinny Testaverde had scored when his helmet... and only his helmet had crossed the goal line in a late season game).



Selection: Bryant Johnson, WR, Penn State. J.J. Stokes isn't getting any better, and the Niners would probably like to get someone in the wings for when Terrell Owens flames out in a spectacular fashion, as that's just a matter of time. They've done a pretty good job addressing the defensive side of the ball as of late (if you overlook their pick last year, seeing how Mike Rumph was probably the worst player in the NFL for much of the season) so giving the offense another weapon is sound strategy. Not that anyone's really been able to stop Owens, but still.

---
27) Pittsburgh Steelers

How they got here: Years of solid, spectacular drafting. Usually coaches have completely tuned their coach out when he's been around as long as Bill Cowher, but this has not been the case in Pittsburgh. Cowher is additionally the most creative guy in the NFL, giving everyone on his offense who has ever thrown a football an opportunity to make an OMG OMG killer play. His special teams are solid, his offense effective, and his defense good enough to give them a shot every single week.



Selection: Larry Johnson, RB, Penn State. I'm going to take this opportunity to express my displeasure with Jerome Bettis, as I've had him the last two years in my fantasy football league, and he's broken the back of my
team by playing like a crippled old man when I've really needed him. Johnson can make Steeler fan happy by being the kind of reliable yet dangerous back that Bettis once was, and he can make me happy by forcing Bettis out of the league so my awful FF skills don't completely fuck me again.

---
28) Tennessee Titans

How they got here: Well, it becomes less fun to rail on these teams at the bottom of the first round, when they have more or less had a successful season. The Titans got a couple freebies by whaling on the expansion team, but by getting to the AFC Championship Game, they proved that they are pointed in the right direction... regardless of how many attempts the NFL was going to give Nedney to beat the Steelers.



Selection: Tyrone Calico, WR, Middle Tennessee State. The Titans had some guys step up during the playoffs and catch some balls, but they'd have needed another WR regardless of whether Kevin Dyson had stayed or not.

---
29) Green Bay Packers

How they got here: The Pack seemed to run out of gas at the end of the year. They stepped it up and drilled the Jets in week 17, but they really looked flat against the Falcons in their wild card game.



Selection: Rex Grossman, QB, Florida. Brett Favre has really been hinting that he's getting ready to leave the NFL and go back to his swamp farm on Dagobah or wherever the hell he's from. Taking Grossman before he bolts gives the kid a year to hold the clipboard and learn from the guy who in all honesty has been the best player in the NFL over the last 10 years.

---
30) Philadelphia Eagles

How they got here: Negative reinforcement or something. They basically got hammered by a team that they had made their bitch over the last three years Not that it would have made much difference for the draft, but they totally choked in the NFC Championship game.



Selection: The Eagles could really use a huge upgrade at wide receiver... but there's not one to be found for them by the way I had this mock play out. Trading down and picking up LB Terry Pierce could work, but aside from that I'll go with Dennis Weathersby, CB, Oregon State, who was shot earlier this week, if only because almost dying will probably cause Philly fan not to immediately boo his selection. Or maybe it will make them more vicious. Who can tell, who can tell.

---
31) Oakland Raiders

How they got here: Well, their former coach had single handedly built an offense which they implemented against him without changing so much as the freaking vocabulary. You get to draft at #31 if you lose the Super Bowl, and the Raiders left no doubt by the end of the day just who had lost the Super Bowl.



Selection: Jeff Faine, Center, Notre Dame. Faine should be a solid pro, but it also lets them ditch Barrett Robbins, who was the guy who was off creating his own Leisure Suit Larry sequel, depending on who you listen to, the day before the Super Bowl.

---
32) Oakland Raiders (trade with Tampa Bay Buccaneers, 2002)
How they got here: They traded Jon Gruden for four draft picks and cash last year. It's hard to argue with Tampa Bay making this move, seeing how they came home with the hardware.



Selection: The Raiders are definitely going to come away with something resembling a "sexy" pick here. If McGahee drops, then they'll take him. They could definitely use a backup quarterback due to Rich Gannon's ever-advancing age, so if Boller really slides (or if Grossman is available) they could go that route. With all that said, Mike Doss, S, Ohio State would be solid value, and this is about where the safeties will probably start to go tomorrow.

About the author: ICJ follows the Saints, although he has made every attempt to be stricter with them than anyone else. Well, except for maybe those bastard Rams, natch.